Spectroscopic ellipsometer
Versatile measuring device for research and development
---
Wide spectral range
Available wavelengths on request
Customizable and modular
Mapping, positioning assistance, compact package
Highest precision
Finest angle resolution due to innovative design
Intuitive and user friendly
Plug & Play over GigE interface
---
What do we offer?
Our spectroscopic ellipsometer combines the full variety of ellipsometry with user-friendly design. Depending on your area of application we offer different light source from renowned manufacturers.
Combined with the accuracy of the automatic angle placement of < 0.5° covering the full range from 0° to 90°, automated X-Y-mapping our spectroscopic ellipsometers are a great enrichment for your lab.
An integrated digital microscope with 2.1MP resolution and an auxiliary laser (visible) simplify the correct positioning of the sample on the custom designed stage. The manually driven sample stage can be tilted in x- and y-direction up to ± 1.8°.
The Ellipsometer will be connected with a standardised GigE-port and can be operated from any computer, regardless of its architecture or operating system. The intuitive user software enables the creation of individual measurement processes, as well as the manual controlling of all components of the ellipsometer. After having positioned the sample all other functions of the device are available via network.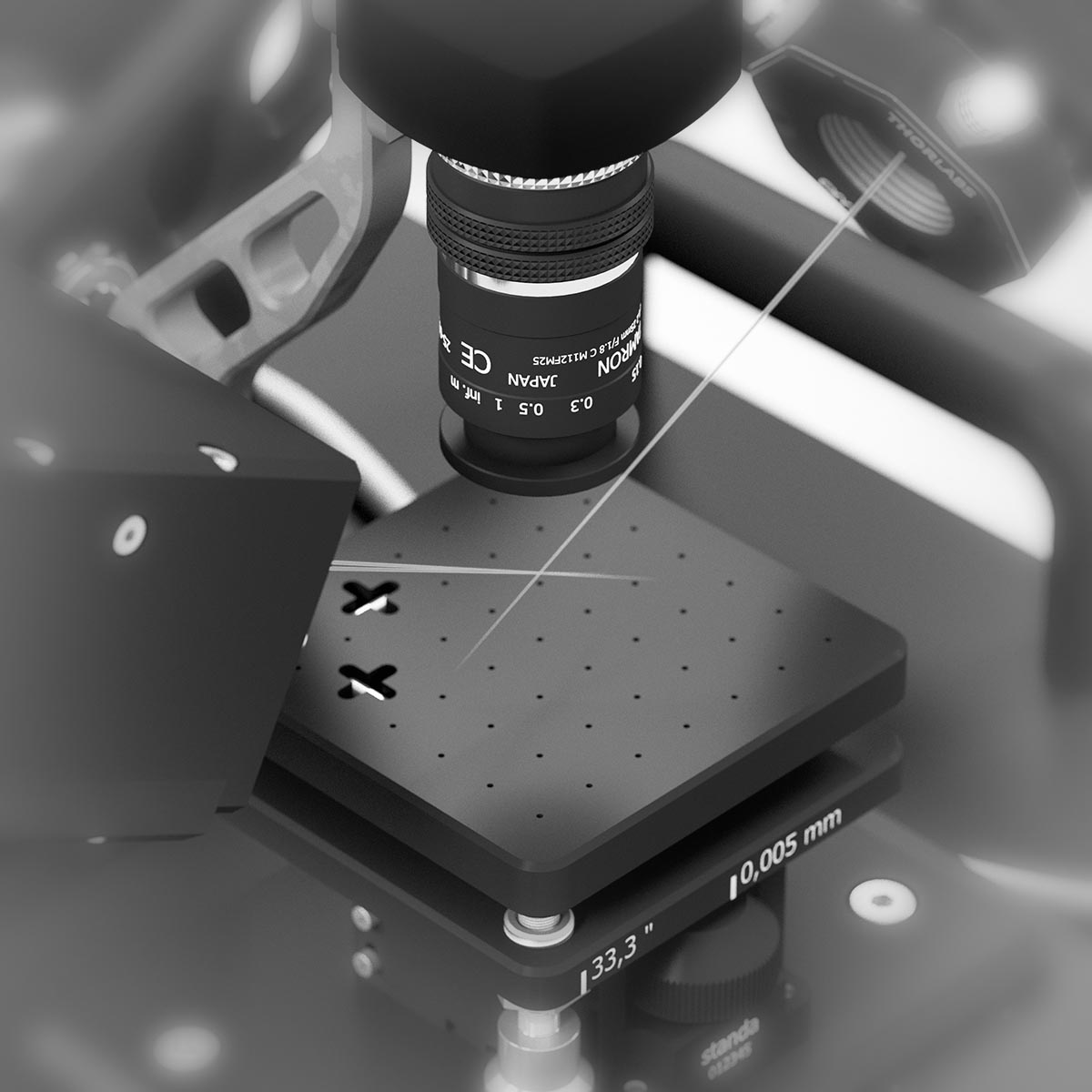 If you need more information feel free to e-mail Info (JavaScript deactiveted) us!
We are looking forward to hear from you!
---